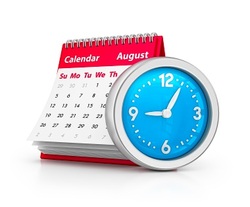 "How do I start homeschooling?"

When it comes to homeschooling, this is probably the most asked question and the one that gets the most diverse answers. You will hear anything from "De-school yourself first!", "If your kids are in school, pull them out now and just let them decompress," to the other end of the spectrum where someone will say "Find a virtual school." Receiving such varied responses can be confusing for someone new to homeschooling. I am going to try to simplify it for you and end the confusion.

Step #1 - Find out what your local homeschooling laws are. A five-minute internet search can help you with that.

Step #2 - Once you see what the legal requirements are, find a local or state homeschooling association which can help you with the logistics to meet those requirements. Some states are much simpler than others. In the ones where the requirements seem complicated, there will be people who have been doing it long enough to guide you in simplifying the process. The best advice I can give you in this area is to think like a lawyer and ONLY give what you are required to give by law. By the end of the year, chances are you will have gone above and beyond what was required, so there is no need to complicate things by offering more to your reporting agency.

Step #3 - Give your year some structure. How you proceed with this will vary greatly depending on your family goals and how you want to meet your state's requirements. It may also change from year to year, depending on your educational goals. It works best if you break this down into much smaller steps, so you don't get overwhelmed. And please, do yourself a huge favor and do not follow anyone's "method", "style" or any packaged right or wrong way. I won't list the coined methods, but you will know when you see them. Almost all of them can interfere with your parenting so don't give your power away.

This is how I break it down every year for my family:

Interest led activities

I have four children, ages seven to seventeen, who each have very different personalities, learning styles and interests. This complexity could potentially lead to a loss of sanity for me if I don't plan ahead accordingly. This past year there was taekwondo, four different dance classes, gymnastics, acting workshops, productions and classes, Japanese class, Girl Scouts, horseback riding, homeschool teen group activities, library clubs and volunteering. I put a high priority upon all of the above because these are the things that the kids want to do and that give them joy. For those concerned about the kids having social interactions, activities like this should answer that concern! The list will look different for you, so don't be concerned about mine.

Each summer we discuss what they would like to do in the fall. My daughter has decided to scale back on dance classes a bit. One of my sons wants to go to beekeeping classes and start an apiary in the spring. Another one of my sons would like to sign up for fencing. While each of them is keeping a few activities that they did last year, they have the option to try others. Once the kids have decided what they would like to do in the fall, I get it on their schedule, that way I know what days and time-frames I have available for the rest of the year.

Classes and Clubs

After those schedules are completed, I can find out what classes or clubs they would like to be involved in that are homeschool centered. Last year, my oldest was covering American History. Since I have a strong history background, I designed an American History Through Movies course that fit his learning style and would keep him connected with the material. My youngest wanted to have a book club, so we held a Mighty Girl one, choosing books from the site A Mighty Girl, where six other homeschooled girls attended. If you don't want to set these things up yourself, find others in your area that are holding open classes and clubs. Keep looking until you find the right fit for you! You may even decide that you don't want to run classes or have your child attend any because they have enough other things going on. Or you may want to spend that time building a closer connection with your child by going on a lot of field trips by yourselves.

Educational Goals

Yes, I put this step last! Once all of the above is set up, it is much easier to fit in all of your other educational goals, whether that means a lot of free play because they are very young, or more structured studies in preparation for college, or even time for your child to learn a skill that they can use to start their own business. You have the freedom to create what is best for your child here as long as you meet your state's legal requirements at the same time. Don't be afraid to get creative and think outside what you know about the "classroom."

Those new to homeschooling usually put all of their efforts into their educational goals first and foremost, then start feeling isolated very quickly, even deciding to give up because their children aren't around enough other children. You can prevent this by trying the order I suggest here. If you are worried you won't have enough time to meet your educational goals, I have to tell you that homeschooling does NOT take as long as you think it does. You can have your child learn in a way that doesn't take hours out of your time. It may sound impossible, but with the resources we have available today, it can be accomplished and in much less time you ever imagined!

People often think that the overwhelming part of homeschooling is the academics. Once you get started, you will see that because there are so many options, finding the right method that works best for your family as a whole will be the biggest challenge. That challenge will come more from your own expectations about what you think you are "supposed" to be doing based on your own school experiences, as well as some pressure from people who have no idea how homeschooling really works. The academics are only one aspect of it. Integrating them into your life will be much easier if you let go of preconceived ideas of what schooling has meant to you in the past.

While the above is how I do it with my family, keep in mind that the right way to do it is the one that works best for your family and will look completely different. Find others who are willing to share how they do it and keep trying different things until you find what works for you and what doesn't. You will quickly discover that homeschooling isn't something you do during "school hours" but it is a complete lifestyle.